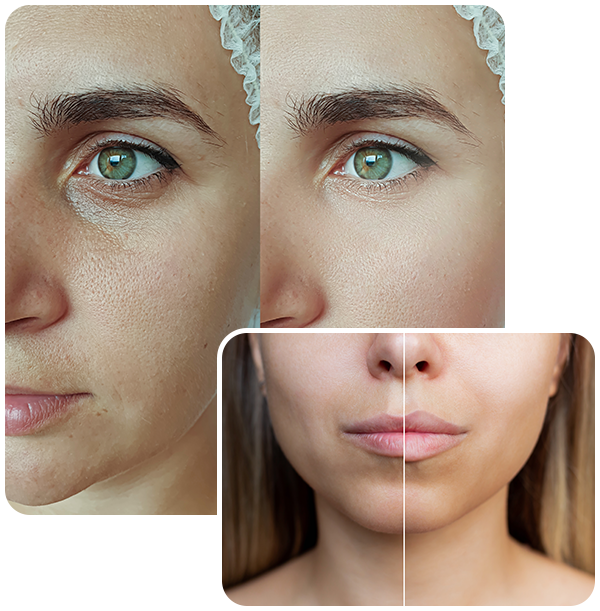 Most of the substances we call "fillers" are made of a clear, biodegradable gel based on the natural substance called Hyaluronic acid. These usually last about a year. Their purpose is to replace the supporting structures lost as we age. Collagen, fat, muscle, and bone all diminish over time. These are the sustaining tissues that make our faces look youthful. (link to picture here?) Lip filler also replenishes lost volume, although additionally it can plump up lips that were always too thin.
Fillers should be used to support the face, not fill up lines. Injecting filler on the cheekbones, the jawline, the hollows in the chin and corners of the mouth are the most effective ways to create a natural looking improvement. Filler can be used to soften the nose to mouth lines, but if not done carefully it can make someone look strange.
Dr. Brown has been injecting fillers for over 20 years. She has been invited to many master classes, trained with luminaries in the field, and attended numerous conferences. She is considered a master injector. Her experience and training allow her to assess your needs and plan a strategy that works for you.
Most of us have seen many celebrities become distorted caricatures of themselves by using too much filler. This can be a result of badly or inexpertly injected filler. It's also often due to people who can no longer see themselves clearly and continue to ask for more filler than they need.